Coby's is having an Irish Heritage Dinner Beer Pairing
Saturday, March 14 @ 6pm - Buy tickets below!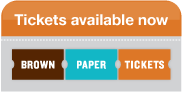 SUNY Cobleskill Auxiliary Services, Inc.(CAS) is a not-for-profit corporation committed to delivering quality services at competitive prices to the SUNY Cobleskill campus community. CAS strives to provide a quality dining services program; a convenient vending and laundry program located throughout campus; and student ID cards. CAS employs approximately 85 regular employees and is the largest employer of students on campus. We constantly try to improve the delivery of our services by talking to you, our customers, through surveys, focus groups and Tiger Talk comment cards. We appreciate the opportunity to serve you and take all of your suggestions seriously.
CAS Cares about our community. Not only do we support programs and services on campus, but we support our area community in different ways.

CAS Dining Services supports the annual Community Thanksgiving Dinner through donation of money and food.
We provide donations to the local senior meal centers and schools.
CAS is a proud participant of the Community Trick or Treat.
The Campus Child Care Center frequently conducts tours of the CAS dining facilities. CAS purchases and delivers food supplies to the Center weekly.
CAS provides employment to area ARC consumers.
We also provide support to the Schoharie County Animal Shelter.
CAS Dining supports the ETC (Employment Training in the Community) Program at Cobleskill Richmondville School. Local high school students work and train in our dining service units alongside our staff.